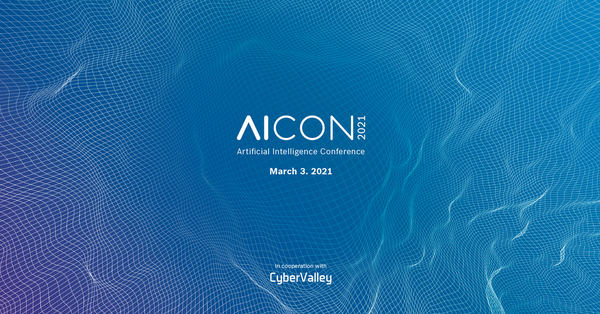 cyvy
03 March 2021 - 03 March 2021
Event
Virtual
The virtual AI CONFERENCE 2021 is coming soon! Bosch in cooperation with Cyber Valley is happy to invite you again to this unique conference.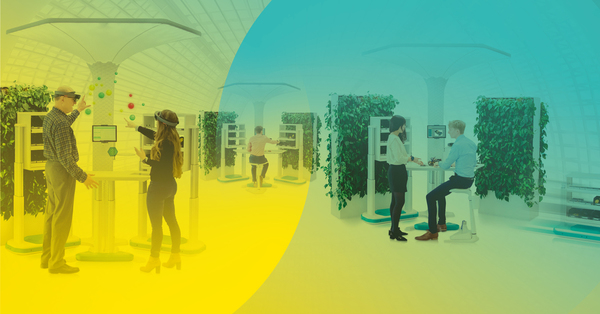 cyvy
25 February 2021 - 25 February 2021
Event
Digital via MS Teams
»KI – Made im Ländle«
Das »Virtuelle S-TEC Spitzentreffen« steht ganz unter dem Motto: »KI – Made im Ländle«. Neben neuesten Forschungserkenntnissen zu maschinellen Lernverfahren für die Robotik, zur Prozessoptimierung, zur Umgebungserfassung oder zur Qualitätssicherung, erhalten Sie einen Einblick in deren konkrete Umsetzung. Anhand verschiedener Anwendungsbeispiele zeigen regionale Unternehmen auf, inwiefern sie neueste Methoden der Künstlichen Intelligenz (KI) und des Maschinellen Lernens in praktische Lösungen und Prozesse überführen.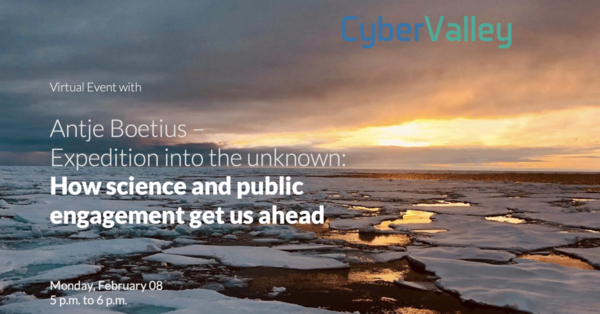 cyvy
08 February 2021 - 08 February 2021
Event
Prof. Antje Boetius shares her experiences and views on effective science communication with the Cyber Valley ecosystem. The multiple award-winning deep-sea researcher, professor of geomicrobiology, and Director of the Alfred-Wegener-Institute will hold a talk on: "Expedition into the unknown: How science and public engagement get us ahead".